LOOKING FOR ADVICE YOU CAN TRUST FROM A WASHINGTON CPA WELL-VERSED IN THE OIL & GAS INDUSTRY?
WE GET IT.
AND WE CAN HELP.
Services
Rupert Tax & Advisory Services LLC is a specialized accountancy firm primarily serving Appalachian oil & gas, land, farm, and business owners by providing high-quality tax, oil & gas, valuation, expert witness, and consulting services.
We have the expertise and knowledge you are looking for in a tax professional and can help you navigate your options.
Let our team of experienced tax relief experts help you find the light at the end of the tunnel.
How You're Missing Legal Tax Deductions
Here's a certain truth: the State and Federal Government would love to have more of your hard-earned money in their accounts. Sure, even though it's painful, none of us begrudge paying our legal and fair share of taxes.
But the problem is that regular taxpayers, like you, are missing out on legal and safe deductions, to the tune of hundreds of millions of dollars in unclaimed refunds every year!
When clients come to our "door," they're not just looking for someone to fill out a 1040 form once a year.
They're looking for reliable tax professionals in Washington who have experience and know-how they can trust, who will do the work for them and make sure they get back all they can from the IRS.
Most people don't have the time to understand the tax laws or find all of the qualifying deductions. That's why we're here!
We'll provide you with the best possible tax services to ensure your income is protected, so you have peace of mind when it comes to the IRS.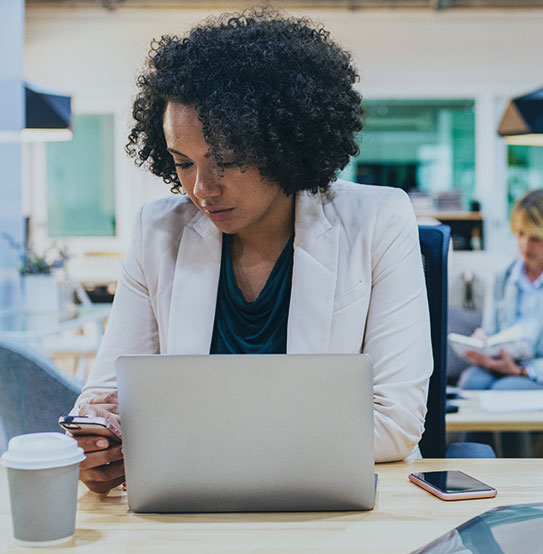 Mark Moyar
We were thrilled with his services- Mr Rupert was wonderful and got us the best possible outcome on our taxes!
Deborah Zlatarich
We have been using them for several years and cant say enough good about them.
Looking for Advice
You Can Trust?