Founded in 2011, Rupert Tax & Advisory Services LLC is a boutique public accountancy firm tailored to serve individuals, businesses, and oil & gas owners impacted by the region's ever-evolving shale oil & gas development. Our practice specializes in tax and comprehensive estate planning, oil & gas royalty management and advisory services, valuation of oil & gas assets for property owners and investors, expert witness testimony for litigation support, and business consulting regarding a variety of matters.
Ryan J. Rupert, CPA, CMM, CVA, is a Washington County, Pennsylvania, native. He is a graduate of Washington & Jefferson College, where he graduated magna cum laude with a B.A. in Accounting and Entrepreneurial Studies.
Ryan began his accounting career at the global public accounting firm of Deloitte & Touche LLP, where he advanced to a senior audit position in the firm's Pittsburgh Assurance & Advisory Services practice.
In 2007, Ryan successfully completed the Uniform Certified Public Accountant Examination and subsequently became licensed to practice as a CPA.
In 2011, Ryan became western Pennsylvania's first professional Certified Minerals Manager. His wealth of knowledge in the oil & gas industry enables him to successfully serve oil & gas owners impacted by the exploration for and production of natural resources in the Marcellus and Utica shale plays. To date, Ryan has identified reporting errors on clients' division orders, royalty production statements, and tax reporting documents and successfully worked to recover millions of dollars of underpaid oil & gas royalties for his clients. He has also provided litigation support services and rendered expert analyses by written reports and expert testimony at civil trial, including direct and cross examinations, in both trial court and Federal court.
In 2017, Ryan earned a Certified Valuation Analyst designation to further his valuation skillset.
Ryan has been recognized as a thought leader and asked to speak at numerous oil & gas events for his knowledge of tax, oil & gas, and valuations matters.
Our diversified service range continues to grow by following local business trends, keeping abreast of changes to the Internal Revenue Code, maintaining professional partnerships with our clients, and fostering positive working relationships with individuals and small business in our community. This hometown service model has established our place in the community, which allows us to make a distinctive and substantial impact for our clients. Making wise financial decisions – whether personal or business – can be difficult. We will simplify this burden and help you to make the best decisions, no matter the circumstance.
Our firm is dedicated to offering you the highest-quality tax, oil & gas, valuation, expert witness, and consulting services. We look forward to working with you.
Dear Friend,
I hope you'll forgive me for being blunt.
I am Ryan J. Rupert, I'm a CPA and realize that you may not be used to seeing a tax professional talk like this. It's not my intention to offend (I'm actually being very careful with my words–I am a tax professional, after all).
But I think you'll agree that the times we're currently facing require a little straight talk.
Here's a certain truth: the State and Federal Government would love to have more of your hard-earned money in their accounts. Sure, even though it's painful, none of us begrudge paying our legal and fair share of taxes. But the problem is that regular taxpayers, like you, are missing out on legal and safe deductions, to the tune of hundreds of millions of dollars in unclaimed refunds every year!
As a tax professional, it truly breaks my heart, knowing that just a few thousand, or even a few hundred bucks for us "regular guys" out of that vast pool of overcharging could make a world of difference–and they are just sitting there, unclaimed! And with the economy we're facing now…it's essential that the "right" professional handles your taxes and other financial matters.
You see, all tax professionals are not the same. From the "discount" chains (notice the quotes) to classic accounting firms, most fly through tax season in a disorganized mess–bleary-eyed and hopped-up on caffeine. It's no wonder that they treat you like a number and lapse into excuses and tax-talk. (I told you that I would be blunt.)
Click the button on this page to take your first step. And of course, feel free to poke around our site and discover why I've been called "The Most Trusted Tax Professional in the Washington Area."
PS — When you fill out the form, we'll also add you to our weekly email series on "Real World" Strategy (for individuals). Our readers enthusiastically forward these to their friends and peers all the time, and they're not your standard "tax tips".
PPS–Already ready to come in?
I don't blame you…many folks are fed up with the other options out there. Our schedule is very full…but if you call us at 724-503-6100 or Email Us, we'll give you two options for coming in right away! We will NOT make dealing with a tax professional as painful as it's been in the past!
Talk again soon,
Ryan J. Rupert, CPA, CMM, CVA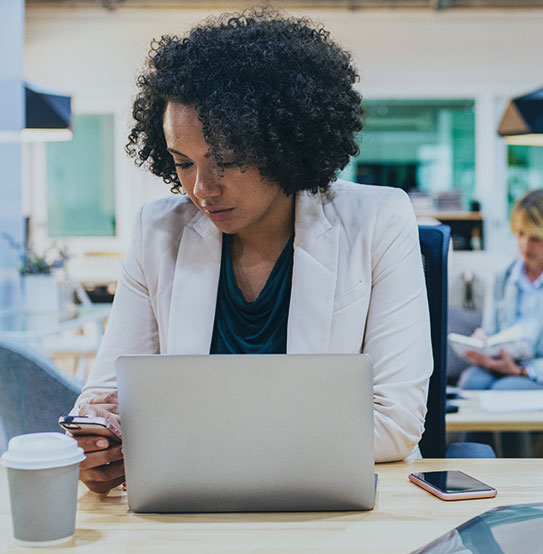 Mark Moyar
We were thrilled with his services- Mr Rupert was wonderful and got us the best possible outcome on our taxes!
Deborah Zlatarich
We have been using them for several years and cant say enough good about them.